Jobs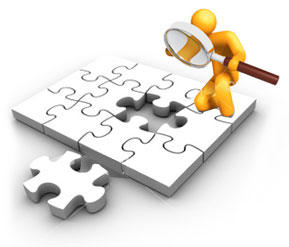 If you have any relevant information and links to notices for student traineeships and job opportunities in the fields of aviation psychology and human factors please forward them to the AAvPA secretary via .
Note: In this capacity AAvPA only acts in a facilitating role and does not take any legal responsibility.
Two senior advisor safety positions at the Australian Maritime Safety Authority (AMSA)
ABOUT THE PERSON
If you are passionate about delivering safety outcomes this is a great opportunity to join a dynamic and safety focused team within Australia's Commonwealth maritime safety regulator. Two very exciting roles are being advertised. (1) Senior Advisor Operational Safety Implementation will see you leading the development and implementation of data driven safety outcomes, operational policies, processes, and procedures relating to regulatory safety implementation and change; and (2) Senior Advisor Operational Safety Management were you will lead and implement AMSA's operational safety policies related to safety management systems, crewing, and other associated activities.
careers.amsa.gov.au/en/job/492519/senior-advisor-operational-safety
Senior Advisor Operational Safety - $132,265 to $153,332 + superannuation (15.4%)
Canberra / Sydney / Hobart based
ABOUT AMSA
The Australian Maritime Safety Authority (AMSA) is responsible for the safety of international shipping and domestic commercial vessels, protection of the environment from ship sourced pollution and search and rescue nationally. Our operations are diverse; from regulating fishing vessels to 345 metre liquefied natural gas carriers, and everything commercial in between. We help protect Australia's precious marine environments like the Great Barrier Reef from the impacts of shipping, and rescue people in distress in waters surrounding Australia. AMSA's functions include vessel and seafarer safety, incident management and responding to ship sourced pollution events.
Chief Advisor Human Factors position at the Civil Aviation Authority of New Zealand (CAANZ)
The Chief Advisor, Human Factors is responsible for the provision of expert advice, guidance and input to support effective regulatory system and practice design, and regulatory decision making in matters relating to their designated area of expertise. This includes ensuring consistency of decision-making in all matters relating to human factors as it applies to regulatory decisions, and information, advice and guidance provided to aviation system participants, and regulatory staff and managers.
careers.aviation.govt.nz/job/Wellington-Chief-Advisor-Human-Factors-6011/774589910/
This position is located in Wellington, NZ although there is some flexibility around this working location of this position within NZ.
ABOUT CAANZ
The Civil Aviation Authority as a safety regulator, exists to enable safe flight for social connections and economic benefit for New Zealand. We believe in keeping people safe and secure, enabling participation in the aviation system, and making a difference. We have a strong commitment to achieve Safer Skies and have a unique opportunity for you to help accomplish this. The Authority embraces diversity and is committed to providing an inclusive and respectful workplace where everyone is valued for their unique contribution.