Jobs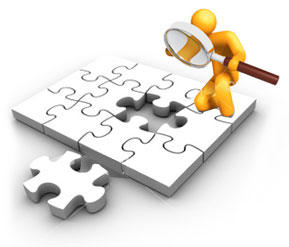 If you have any relevant information and links to notices for student traineeships and job opportunities in the fields of aviation psychology and human factors please forward them to the AAvPA secretary via .
Note: In this capacity AAvPA only acts in a facilitating role and does not take any legal responsibility.
Convergent Safety
NEW EMPLOYMENT OPPORTUNITY

The role:
Human Factors (CRM) Program Developer/Facilitator
The Company:
Convergent Safety Pty Ltd
The location:
Sydney based (NSW)
Job type:
One Full-time position
Two Casual (part time) positions
The opportunity:
Convergent Safety is committed to providing world class Human Factors (HF), Crew Resource Management (CRM) and Non-Technical Skills (NTS) training programs to our clients. We have built an enviable reputation for providing training programs to support specialist aviation operations nationally and internationally. We already provide customised Human Factors, Risk Management and Crew Resource Management training programs for a number of industry sectors including Helicopter Emergency Medical Services, Police Aviation Support, Defence operations and other areas.
We are expanding our services and this has opened up a fantastic opportunity for some talented and dedicated individuals to join our team to assist in the development, implementation and delivery of specialist HF training programs for the Helicopter Emergency Medical Support (HEMS) industry.
The Human Factors (CRM) Program Developer/Facilitator will be part of a small team of highly motivated personnel, working in a fast paced, exciting environment. You will assist in the development and delivery of our existing and future CRM/NTS training programs, including our tailored behavioural marker rating systems, classroom and simulator based training, full motion simulation and virtual reality crew simulation programs.
The Full-time and Casual positions will work out of a new 'state of the art' specialist training facility located in Sydney, NSW, Australia.
Learn more about Convergent Safety by visiting www.convergentsafety.com
Also, one of our current programs is the subject of an article 'Cutting the Toll' in the November edition of the 'Australian Aviation' magazine.
Responsibilities and Duties:
The successful candidate will be key to the development and delivery of a number of HF/CRM/NTS projects including the following:

* Specialist Crew Resource Management (CRM) training programs for operating HEMS crew-members;

Specialist HF training programs for HEMS management and administrative support staff;
Maintenance Human Factors (MHF) training programs for technical maintenance and engineering support staff;
Review and research of HF in support of HF/CRM/NTS program development;
Ongoing development of our Behavioural Markers rating systems;
Ongoing development and implementation of appropriate CRM/NTS training scenarios
Ongoing integration of HF, CRM and NTS with existing safety management systems;
Application of HF knowledge and principles to the evaluation of operational/work related tasks and management systems;
Conducting training needs analysis for the development and implementation of future
HF/CRM/NTS training programs;
Ensuring that the HF/CRM/NTS training programs meet all extant regulatory requirements;
Evaluation of existing HF/CRM/NTS training programs, and
Provision of appropriate support to the Convergent Safety HF/CRM/NTS training team.
Preferred skills:
Applicants for the role should be able to demonstrate:

The appropriate (or equivalent) HF (or CRM) qualifications and experience;
The necessary instructional and facilitation skills;
The necessary training course design and assessment skills and/or experience;
The ability to objectively evaluate individual HF/CRM/NTS outcomes;
A thorough understanding of the use of training support materials and media including PowerPoint;
The capability to successfully develop and delivering training, and
Excellent written and verbal communications skills.
Preferred qualifications and experience:

Applicants should ideally have formal qualifications in Human Factors, hold a Cert IV in training and assessment (TAE40116 or equivalent) and have a thorough understanding of HF/CRM/NTS programs and their application within the aviation environment. Previous experience in Helicopter Emergency Medical Services (HEMS) or similar aviation experience is also desirable.


Benefits:

An excellent renumeration package and the opportunity to work as part of a team of
passionate, enthusiastic and dedicated personnel in a fast paced, cutting edge working environment.


Application:
Personnel who may be interested in applying for either the Full-time or Casual positions should forward a brief covering letter and CV to:


The Personnel Manager

Convergent Safety Pty Ltd


(At the following email address):





Please indicate if your application is for the Full-time position or one of the Casual positions, in the title of your covering letter.
Thank you.
AMSA
AMSA have a current vacancy for a Advisor Seafarer Safety. Below is the summary of the role and how to apply. Full details are in the attached document.
ABOUT THE ROLE
As the Advisor Seafarer Safety, you will be responsible for the development of safety initiatives that will create a positive change in the maritime industry, ultimately leading to improved safety performance across the industry.
Specifically, in this role you will develop and implement strategies to improve and promote a positive safety culture within the maritime industry. You will also provide expert advice on the implementation of safety management systems in the domestic vessel industry taking into consideration human factors principles and in accordance with best practice and legislative requirements.
Reporting to the Head of Operational Safety, you will be part of a strong stakeholder focused and results driven team of professionals.
ABOUT THE PERSON
To be successful in the role you will have a tertiary qualification (or equivalent) in System Safety and/or Human Factors. You will have proven experience in applying human factors principles in safety initiatives within the maritime (or related) industry and demonstrated ability to develop, coordinate and implement safety related programs.
Your ability to work collaboratively with both internal and external stakeholders and proven experience analysing data and generating high level reports will be key to your success.
You will be a natural promoter and influencer on maritime safety, with an ability to engage and network with a variety of stakeholders. You will possess strong presentation, written and verbal capacities and you will be technically qualified.
For a full list of prerequisites and required capabilities for this role, please refer to the position description.
HOW TO APPLY
All applications should be completed on our website via the Careers at AMSA page by 11:30pm Sunday 11 November 2018. As part of your application you will need to provide;
• your resume
• a cover letter (maximum 800 words) outlining how your skills and experience meet the prerequisites and required capabilities of the role – please see link to the position description for full details
If you would like more information about this role, please contact Tobin Rudkin, Head of Operational Safety, on 02 6279 5651.