Jobs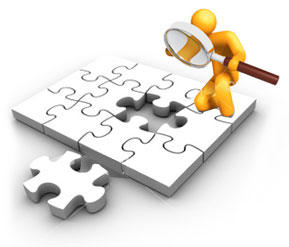 If you have any relevant information and links to notices for student traineeships and job opportunities in the fields of aviation psychology and human factors please forward them to the AAvPA secretary via .
Note: In this capacity AAvPA only acts in a facilitating role and does not take any legal responsibility.
Human Factors Transport Safety Investigator
ABOUT THE ROLE
The ATSB is currently looking to build on its established cohort of Human Factors specialists. Our ideal candidate will have tertiary qualifications in a Human Factors related discipline (such as but not limited to psychology) and a research or working background in cognitive psychology, human performance, organisational psychology, social psychology, engineering psychology, and/or fatigue management. Experience working in a transport sector (aviation, marine or rail) in an area related to human factors is highly desirable.
About the role
As a Transport Safety Investigator (TSI) you will be required to lead and drive your own investigations and work as a team member on other investigations. You will quickly find that no two investigations are the same as you use your technical and/or industry knowledge to undertake research, collect evidence, analyse evidence, prepare your findings in a way that meets the needs of different audiences, and build and maintain effective internal and external cooperation and partnerships.
Investigators work in accordance with the Transport Safety Investigation Act 2003, its subordinate legislation, and ATSB policies and procedures.
Our ideal person
Our ideal person will demonstrate:
a passion for advancing transport safety
research and analytical skills to discover defendable and evidence-based safety findings from diverse and sometime contrary evidence
writing skills to produce unbiased and technically accurate transport safety investigation reports
project management skills to scope and achieve defined outcome, working on more than one project/investigation at a time, with agreed resources and timeframes
collaborative leadership skills, working in small teams with other technical specialists to achieve outcomes
an ability to motivate self and work collaboratively, recognising and respecting the work preferences and different views of others
an ability to apply technical and industry knowledge impartially and without bias
an understanding of, or an ability to quickly acquire and apply a knowledge of, relevant legislation and supporting regulations
communication and stakeholder management skills capable of professionally representing the ATSB's interests with persons directly involved in accidents and incidents and their family members, government and private sector organisations, and the general public
an ability to apply and promote effective health and wellbeing practices, and work in accordance with WHS legislation and the agency's policies and procedures
a desire and ongoing commitment for continued learning and the ability to learn through feedback
an ability to model and promote the Australian Public Service (APS) values and ATSB principles.
Important information about the role
Transport Safety Investigators (TSI) attend transport accidents that may involve fatalities or serious injuries to people. TSIs will interview the injured people and/or next of kin where a fatality has occurred.
For health and safety reasons, our TSIs are vaccinated against Hepatitis A and B, Tetanus and in some cases Typhoid before attending accident sites. The ATSB encourages all employees to be vaccinated against COVID-19. Additional inoculations may be required when travelling and/or if attending overseas accident sites.
TSIs will need to maintain a good level of physical and mental fitness to be capable of undertaking field deployments, including to remote locations under hazardous and arduous environmental conditions and terrain, and including attending accident sites where there have been fatal injuries and interacting with relatives of accident victims.
TSIs will receive extensive training before any participation in an on-call after hours deployment roster arrangement whereby they are on-call to respond to an accident, the roster runs on a one week on, three weeks off arrangement.
New TSIs will be enrolled by the ATSB to complete a Graduate Certificate in Transport Safety Investigation, within the first 18 months of their employment. Satisfactory completion of the Graduate Certificate in Transport Safety Investigation is a requirement to progress through the TSI broadband to higher salary points or classifications.
Specific conditions will be formalised through a successful applicant's letter offering employment.
Transport Safety Investigators receive formal and on-the-job training, once appropriate training has been completed Transport Safety Investigators participate in an on-call after hours roster, one week on, three weeks off. Transport Safety Investigators on the on-call after hours roster receive an annual allowance of $10,981 on top of base salary.
To Apply Click: www.atsb.gov.au/jobs/human-factors-transport-safety-investigator